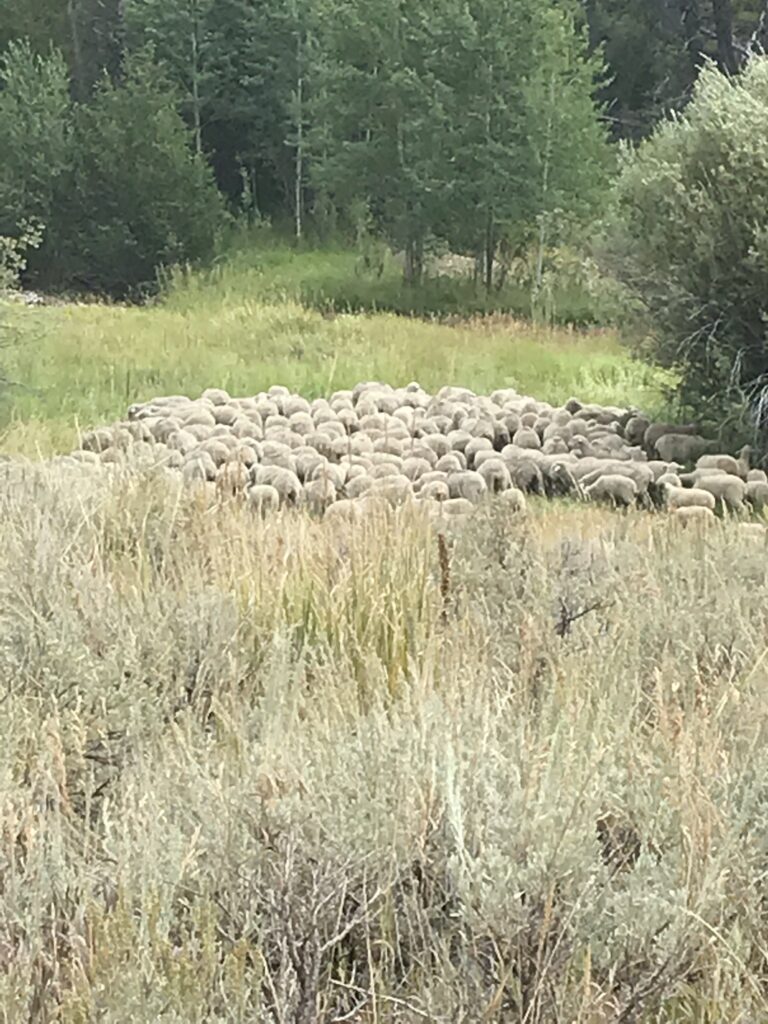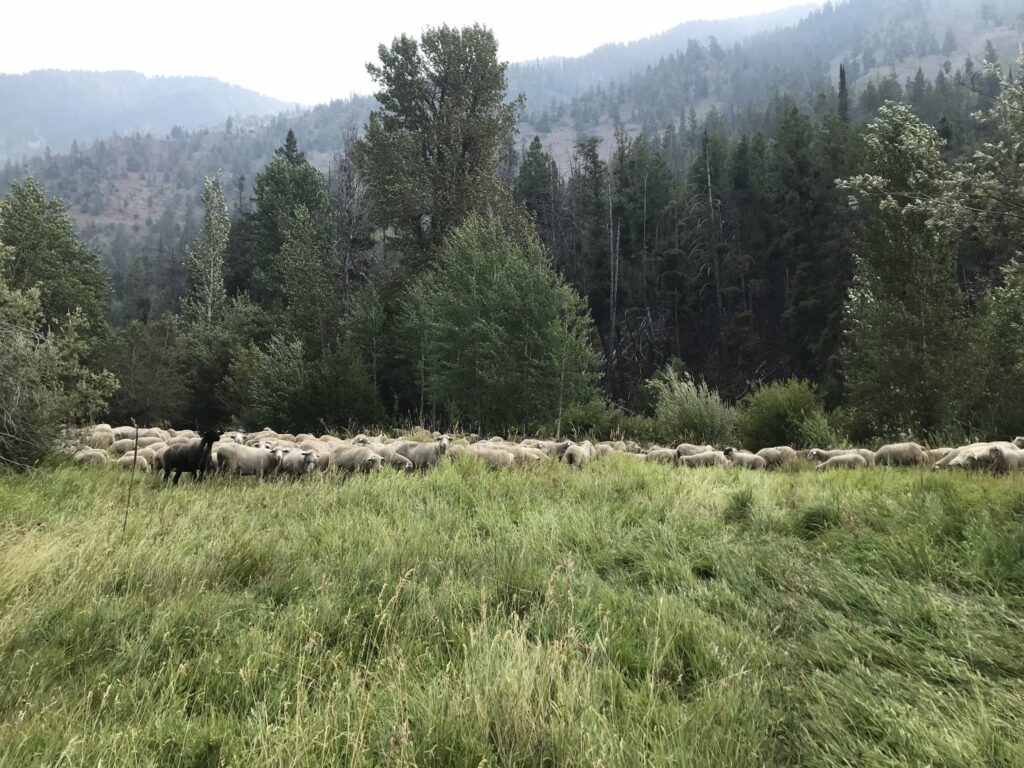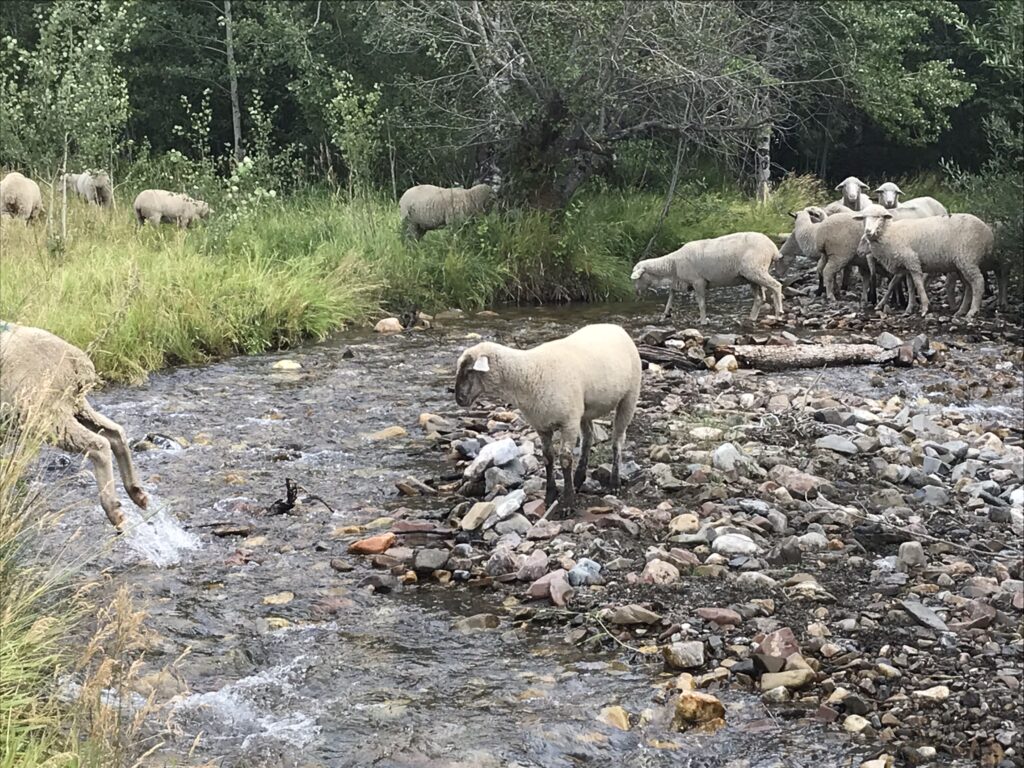 Creekside surrounded by sheep in the wild brings a nature lover like me to tears!
A Wonderful Suprise on an Afternoon Drive…
I traveled to Ireland with a goal to take pictures of beautiful sheep. However, sheep in Ireland are spray painted by their owners for identification purposes. Sadly, I did not get my photos of sheep in Ireland.
One afternoon, we went for a drive outside of Sun Valley proper and accidentally ran into a herd of sheep. My husband was not impressed when I leaped out of the car and said: "I'll be back". I ran with the herd for about an hour. I followed the herd into a creekside valley and chatted with the sheepherder (wondering how I can get that job?). I sat down by the creek and the herd surrounded me with their "Baas" and funny sheep noises. A pure joyful moment.